Logistics made simple
The logistics business is a mature industry that is now facing unprecedented challenges in the digital era. Even though it has upgraded its communication methods from using pen-paper and fax machines to now using email and smart phones, improved communication tools do not translate into better business practices. It is still facing many challenges such as: high operation cost, transparency issues, manual paper administration, and a high turnover of human forces. With the aid of a technology platform, logistics will speed up coordination among industry companies and encourage a new business approach of cooperation, capability and capacity, instead of competition. Traditional business models need to readjust its strategy to streamline its operation and administration in order to catch up with other industrial technology advancement.

Many companies in need of shipping or to store goods experience the difficulty with finding suitable companies to partner, and the same goes for logistics companies looking for new businesses. Many tend to rely on friends for a references, keeping the network becomes small and outdated. With a platform solution, shippers and logistics companies can easily review and evaluate each others' business needs. Detailed service requirements of schedules, location pickup and delivery, and pricing structures are transparently displayed before shippers make a final selection. Once a work order is placed by the shipper, the company can decide whether to accept or reject the work order.  This will provide a new innovative business solution that provide price, schedule and service transparency to all logistics users.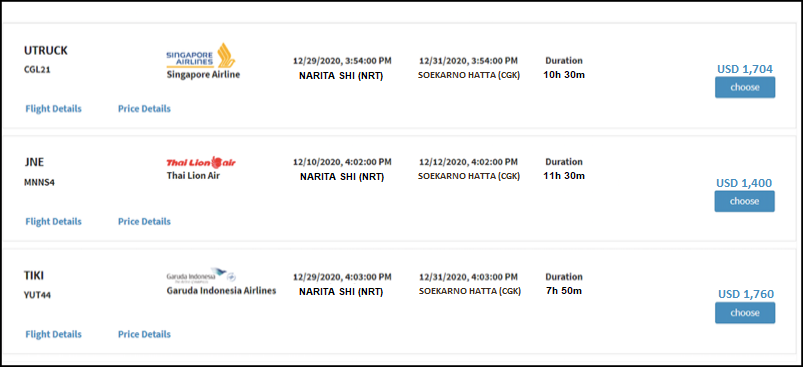 The platform's administrator should thoroughly check each shipper or logistics company background during the initial registration process, such as: shipper financial background which link to term of payment, company vehicle registration, driver identification, warehouse licenses, capacity, and many others. With a better understanding of the user's profile, the platform's algorithm will be able to detect and offer better protection and solution to each potential problems.
The logistics industry bottleneck has always been the long wait time. Waiting for a response from a company across the state/border or waiting for a response from a selected shipper, wait times are plenty in the industry. With a technology platform, each shipper is able to select and communicate with available logistics company in real time. For example, a company in Jakarta, Indonesia wanted to import items from Tokyo, Japan.  Once the company has entered field of countries, they will then need to enter airport destination, item with detail information, and delivery final address. Platform algorithm will then search and match each field accordingly and present the selection of available companies that can handle the shipper requirements. With a logistics platform solution, business transactions will rotate much faster and reduce waiting time to almost non-existent. Another advantage is being able to monitor and trace confirmed work orders via smart phone devices or laptops, and users will no longer need to ask for shipment status location. The environment of traditional logistics businesses that took days to finalize, is now being reduced by the real-time technology revolution with a simple 1-2-3 click.
To operate a proper platform, each area should have its own partner who will administer, monitor, and make sure the platform is in compliance to local government rules and regulations. Logistics features of Domestic-International Transportation and Warehouse services should be integrated and available to its users. By offering a vertical system, information of multiple parties from various operations can be connected, distributed and managed across multiple time zones. For Example, if a shipper in California, USA that wants to import goods from Semarang in Central Java, Indonesia does not have a partnered logistics company registered in Semarang, the platform will detect it. It will immediately issue an auto pre-alert to logistics companies nearby of "potential new business in Semarang". With a smart algorithm auto function, each pre-alert notification distance is calculated carefully to make sure enough surrounding companies are invited to respond to new business opportunities.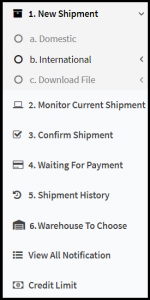 Each logistics company is able to make its own listing of Domestic-International transport and warehouse management services on the platform, such as detailed company services, schedules, type of transport modes, type of warehouse configurations, detail capacity and limitation, pricing structures, and many others. Shippers will be able to review variety of logistics services from multiple companies simultaneously and communicate directly through the chatting feature, resulting in faster decision making.
The platform's administrator in each area should investigate each user's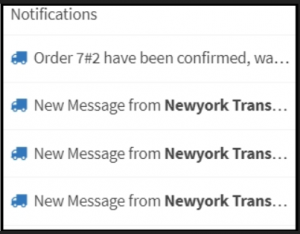 background thoroughly to ensure the best and most reliable service providers. Shipper should be notified the time schedule of vehicle and driver identity prior to pick up or delivery, to guarantee security and prevent any mishandling of items. As more smaller companies join the logistics platform, the benefits will increase. With a wider area of network coverage and improved local knowledge of operation environment, in a long run independent companies on the platform will have better competitive edge over global companies.
Technology platform will play a big impact on future logistics industry. The advantages of seamless transfer of goods, paperless operation, fewer marketing and sales cost, speedier decision-making, real-time work orders and full business transparency outweigh the traditional business model. We should not grow too comfortable and accept the status quo with an old familiar way of doing business. By collaborating on an innovative technology platform, companies will understand and experience the benefits in real time aspects of their business in the new digital economics era. Written by: Eddy Syaifulah, Head of Mahyu LLC