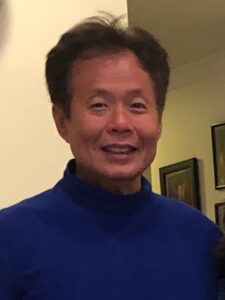 The process of developing Mahyu taught me patience and determination on a level I didn't think I was able to, and it also taught me what it means to do something purely dedication out of curiosity and interest without thinking of future reward.
Eddy has proven track record working with many Global Information Technology and Logistic Projects. Some of Mr. Syaifulah's notable background during the early of his career, working as an Industrial Engineer with Ciba-Geigy Composite Material at California USA. He moved on to Cogent System at Alhambra, California and secured an Automated Fingerprint System (AFIS) project with Royal Thai Police in 1995. He founded Media Point company and developed ZipComm, a Communication Software (acquired by Sungwoon Co, LTD of South Korea). In 2001, he represented DHL Express Logistic (Tabitha Logistics Center) to initiate and start up business operations in Indonesia, and in a few years had scaled up into an Integrated Logistics Services consisted Warehouse services (Dust free Room, General and Bonded Storages), and Transportation (Air-Land and courier services).
Most recently (2011-2017), he founded a Silica mining company PT. TET Global in Barito Timur, Central Kalimantan province, Indonesia (majority shares acquired by Nature Element of Hong Kong). During the early Indonesia Internet evolution in 1999, he joined an early start-up of Indo-Internet which sprung up an early Indonesia Internet population. He initiated and decided to develop Mahyu, a technology platform network that digitize each Logistics Function and Standardize Administration and Financial Procedures. Shippers and logistics companies will benefit with the help of logistics technology platform that works without geographical boundaries and less manual involvement.
He provided Mahyu development processed to include logical flow logistics functions structures, database infrastructures, correlation of methodology security protocols and distribution functions inter-connected features and all kind of requirements. He graduated from University of Tennessee in industrial engineering and attended Graduate School at California State University in computer science. All of these experiences and education have sharpened his analytical skills, to include intuitive problem solving and lateral thinking that played a major role in his knowledge of initiating, designing and developing a new business venture with long term vision.