Introduction!
The world's behavior has shifted to adapt to the consequences of a pandemic. Many people are experiencing losses in business, losing employment and many other effects. The global ecommerce has over 3.5 billion registered users in 2020, providing many companies to grow in a new business concept without brick and mortar store, and additional office workers. Ecommerce business has allowed supporting businesses to grow, in particular, the logistics industry.
The pandemic has accelerated the pace of logistics digital transformation. Many new changes are seen as a result of the world crisis, including an increase in ecommerce businesses, remote work, online mobile orders and deliveries, and other changes. In order to survive as a business that has shifted away from traditional concept, it is important to minimize costs and make smart decisions. For the logistics industry, most infrastructure job functions and operation administration tasks can be performed through a smart algorithm technology. Our all-in-one technology platform, Mahyu, can be accessed on mobile devices or desktops and is available on all operating systems. Our technology will allow better communication, organization, transparency and companies will benefit by being more cost efficient, connected and productive.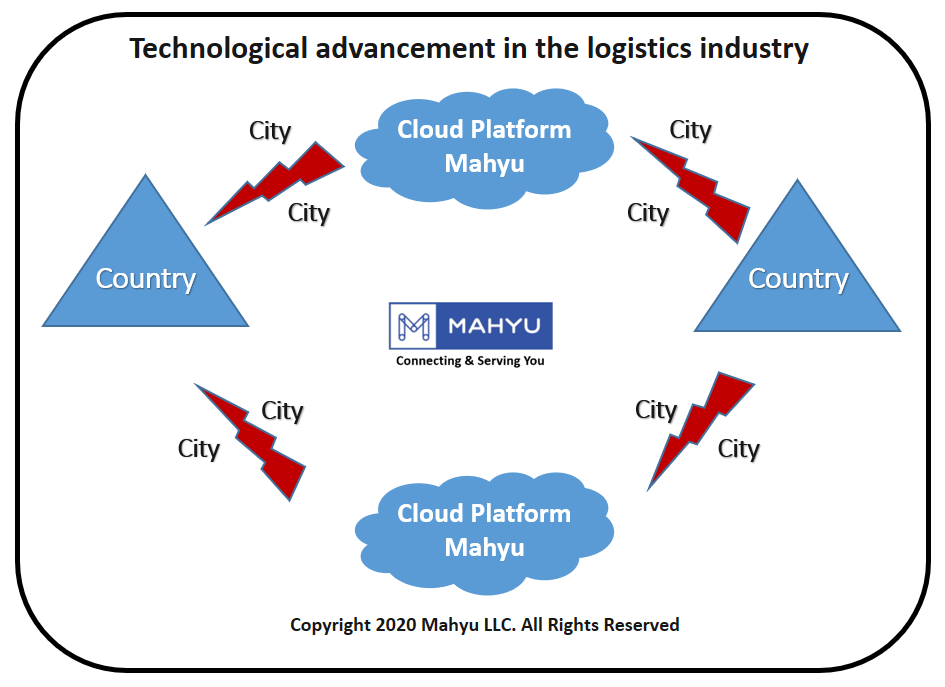 Traditional vs Mahyu Solution
Most independent logistics company typically join either a Domestic or International Logistics Association, where many companies are unfamiliar with one another and operate independently with a variety of management interests and profit scheme procedures. There are many issues, delays and conflicts due to these associations.

With Mahyu, each independent logistics company will be able to expand their business networks with trusted global partners who share the same management interests that enable them to reduce confusion in the Operating Procedures, Sales-Marketing Leads, Term of Payments and Profit-Sharing Schemes.

Most traditional logistics company only concentrate in providing singular transportation modes. However, at Mahyu, we recognize that a proper logistics service should have a complete transportation and warehouse service to compete in the Digital Economic World Era.  Each business transaction should start from warehouse serviced at the origin, then using a transportation service, and finally ending at a destination warehouse service.
What Makes US Different?
We recognized the inefficiency and inflexibility of the Logistics Industry more than 14 years ago, to read more details on this, you can click our About Us in the Background menu.  We have put our full commitment and efforts in developing a software product that makes the Logistics Industry more dynamic and adaptable in a fast paced Global Digital Economy that will benefit all aspects of the business world.