Introduction!
Many of us as consumer went digital long before any retailer, manufacturer or distributor, and even nowadays some are still struggling to keep up, to include a logistics industry. Mahyu with its cloud proprietary technology provides platform solution which in turn makes it possible to use an improvement to existing traditional logistics industry to become as "virtual logistics industry".
Most Independent Logistics Companies only concentrate on providing a singular transportation mode, this is one of critical problem faces the industry.  At Mahyu, we recognize that proper logistics services should have complete digitized Transportation (land – air) and Warehouse (general, cold and dust-free storage) services to better serve logistics users in Global Economic Era. Each Domestic and International logistics transaction starts from a Warehouse service at origin, then Transportation services, finally ending at a Destination warehouse service.  
Many of us in need of shipping or storage have experienced the difficulty of finding suitable logistics companies as trusted partners. The same goes for logistics companies looking for new clients or customers. Many tend to rely on friends for references, keeping the network becomes small and outdated. With Mahyu's solution, shippers and logistics companies can easily review and evaluate each other's business needs in real time. Detailed digitized service requirements of schedules, location pickup-delivery, pricing structures, and others charges are automatically displayed in real time before shippers make a final confirmation. This will provide a new business solution that provide logistics service transparency and trust to all logistics users.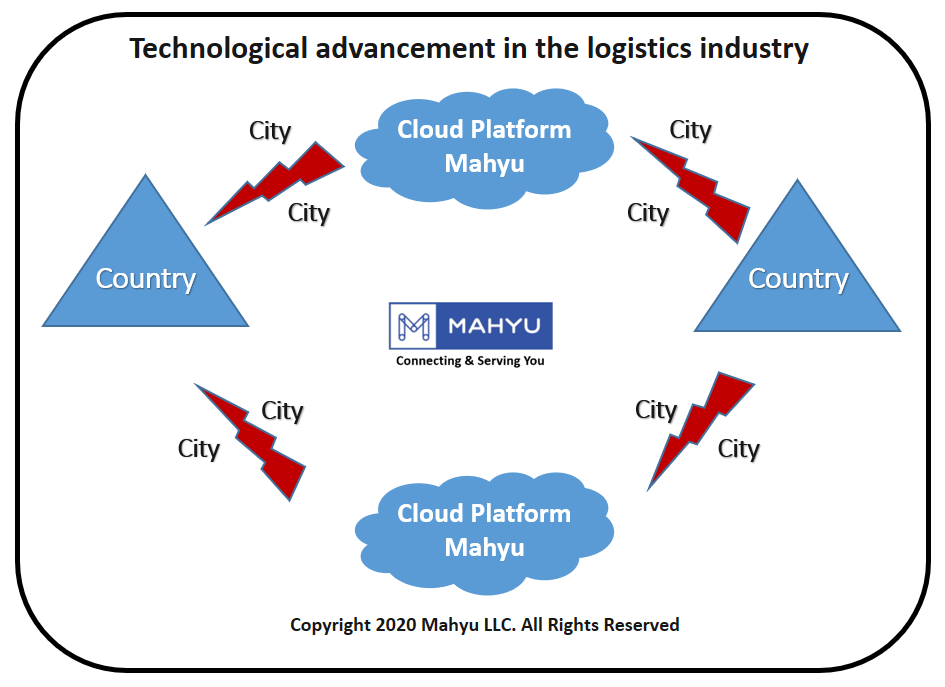 Traditional vs Mahyu Solution
Most independent logistics company typically join either a Domestic or International Logistics Association, where many companies are unfamiliar with one another and operate independently with a variety of management interests and profit scheme procedures. There are many issues, delays and conflicts due to these associations.

With Mahyu, each independent logistics company will be able to expand their business networks with trusted global partners who share the same management interests that enable them to reduce confusion in the Operating Procedures, Sales-Marketing Leads, Term of Payments and Profit-Sharing Schemes.

Most traditional logistics company only concentrate in providing singular transportation modes. However, at Mahyu, we recognize that a proper logistics service should have a complete transportation and warehouse service to compete in the Digital Economic World Era.  Each business transaction should start from warehouse serviced at the origin, then using a transportation service, and finally ending at a destination warehouse service.
What Makes US Different?
We recognized the inefficiency and inflexibility of the Logistics Industry more than 14 years ago, to read more details on this, you can click our About Us in the Background menu.  We have put our full commitment and efforts in developing a software product that makes the Logistics Industry more dynamic and adaptable in a fast paced Global Digital Economy that will benefit all aspects of the business world.